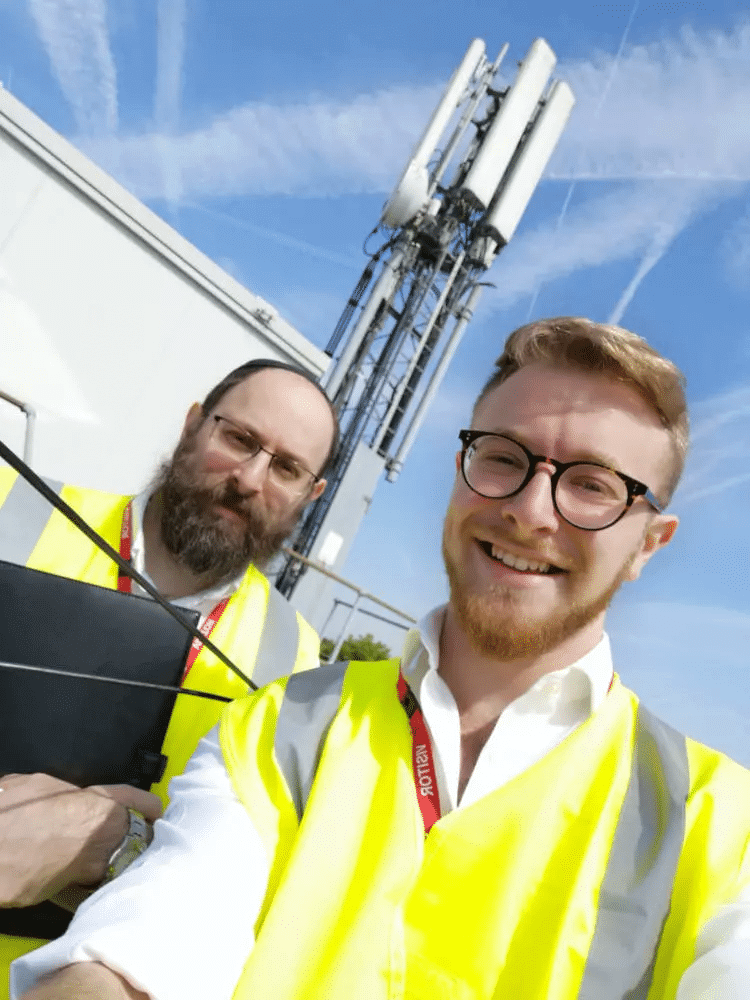 Our surveyors carrying out an audit of a rooftop telecoms site.
Specialist Telecoms Surveyors
We are a firm of specialist telecoms surveyors who provide advice to landlords with phone masts on their property. Our aim is to empower property owners with the tools to protect their rights and ensure they received fair rents. We only work for landlords to ensure we never have a conflict of interests.
In 2008, Amsy Chartered Surveyors was founded by Dovid Pink. When Dovid, worked as an agent for Operators like Orange, O2 and Vodafone, he discovered that they had far superior knowledge, experience, and negotiating power. And so, Amsy Chartered Surveyors was founded to give property owners a fair chance. Over the years, we have grown to a team of five with over 50 years of combined experience. We work throughout the United Kingdom providing expert advice on phone masts in England, Scotland, Wales and Northern Ireland and are RICS regulated for your peace of mind.
Specialist Telecoms Surveyors
We act for a wide variety of landlords, from rural property owners and farmers to large investment funds and property management firms. We deal regularly with Councils, Housing Associations and NHS Trusts to ensure they maximise the income from their portfolios. But we also have a huge number of farmers and small land owners as clients too.
All our clients are important to us. We want to strike the right balance between approachable and professional and that is what we work on every day. We are only ever a phone call away and no issue is to big, or too small.
Because we understand all circumstances vary, we will always review your situation FREE of charge, whether you have one telecoms site or a large portfolio of sites. We will look at each one, identifying outstanding issues and areas where we can add value.
Please don't struggle alone, call us today to find out how we can help you.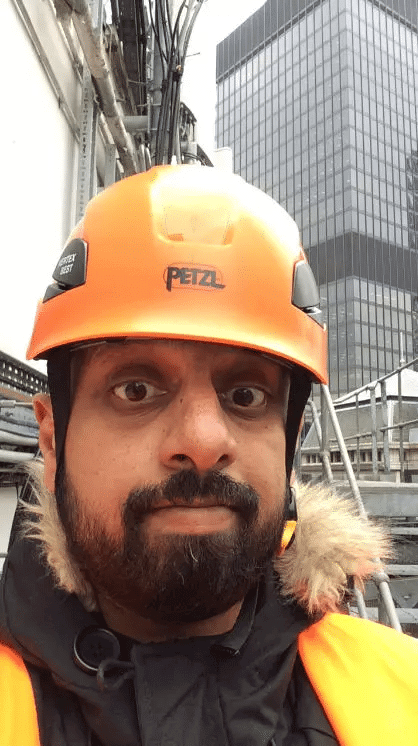 Bhavesh Mistry auditing another telecoms site.